Introduction
The Alan Turing Institute (the Turing) recognises the importance of building a diverse community. To make the great leaps in research that we aspire to as the national institute for data science and artificial intelligence, promoting and embedding equality, diversity and inclusion is integral to achieving our mission.
Data science itself is a complex combination of diverse scientific disciplines. To ensure that we can change the world for the better, we need to:
conduct a diverse range of research
seek a diverse range of people working across our research and business
use data that is diverse in an Institute that epitomises diversity.
Diversity in all its forms
Diversity covers every aspect from multi-disciplinarity to organisational partnerships, research application areas to international collaborations and across the range of people working with us, attending our events, reading our work, conducting our research and more.
In an industry which can often be dominated by one gender, ethnicity, age or culture, we need to become more effective at drawing people from the widest possible pool and developing this talent to provide a diverse pipeline of individuals to take up more senior positions.
To solve the world's problems and challenges, we need to be accurately reflecting the world's diverse composition. This will ensure that the challenges we propose to solve reflect the actual needs and values of a progressive society. Diversity breeds creativity and allows knowledge, discoveries and innovation to flourish. The Turing can be at the forefront of this, with diversity at the core of every research activity and our organisational composition.
"Diversity breeds creativity and allows knowledge, discoveries and innovation to flourish."
The Turing believes that everyone has the right to be treated with dignity and respect and strives to create a culture that is inclusive and free of barriers. We recognise the benefit of creating an environment that nurtures talent and allows every individual the opportunity to flourish and reach their full potential.
The Turing is committed to equality, diversity and inclusion because we understand that this is the only way that we will be able to undertake research which tackles some of the biggest challenges in science, society, the economy and the world we live in.
Principles
Each individual at the Turing has a responsibility to help drive our equality, diversity and inclusion (EDI) programme, guided by these principles:
We will seek to understand the challenges and barriers to equality in order to eliminate discrimination, creating an environment where differences are valued.
We will promote a culture of inclusion, recognising and celebrating difference and acknowledging the benefits achieved by diversity of thought and experience.
We will create a safe, non-judgemental space where we can discuss arising issues relating to equality, diversity and inclusion and support one another to understand and acknowledge a range of perspectives.
We will embed equality, diversity and inclusion across all levels of the Turing and in everything that we do.
We will educate our community and raise awareness in all areas relating to equality, diversity and inclusion ensuring our commitment to EDI is understood by all.
We will support and enable our community to recognise and challenge behaviour at all levels which goes against these principles.
EDI Advisory Group
The purpose of the EDI Advisory Group is to ensure that the Turing is effectively addressing equality issues and complying with relevant legislation. The group gives strategic direction and oversees the continuous application and development of EDI policies in line with legislation and objectives. Meet the EDI Advisory Group team.
Women in data science and AI
A hub to connect women in data science and AI with resources, news and research, and gather feedback about the needs of the community. Visit the hub here.
Athena SWAN
The Athena SWAN charter was developed in 2005 and is open to research institutes and universities committed to the advancement and promotion of the careers of women in science, engineering, technology, maths and medicine in higher education and research.
In May  2015 the charter was expanded to recognise work undertaken in arts, humanities, social sciences, business and law. 
The charter was also expanded to professional and support roles and now recognises work undertaken to address gender equality more broadly and not just barriers to progression that affect women.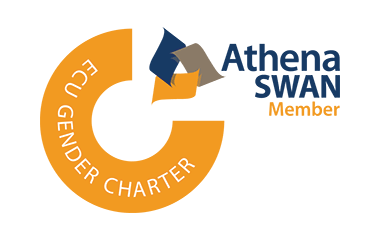 Disability Confident
The Turing is committed to attracting, growing and engaging with talented people from diverse backgrounds at every level.
We are a certified Disability Confident Employer – Disability Confident is a government scheme designed to encourage employers to recruit and retain disabled people and those with health conditions.
Through Disability Confident, the government is working with employers to:
Challenge attitudes towards disability
Increase understanding of disability
Remove barriers
Ensure that disabled people have the opportunities to fulfil their potential and realise their aspirations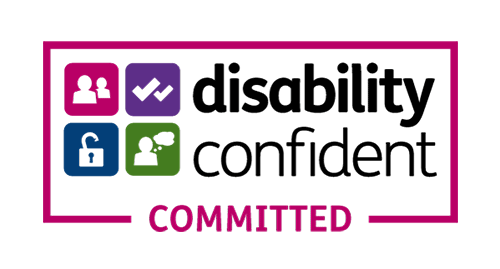 Stonewall Diversity Champion
The Stonewall Diversity Champions programme is the leading employers' programme for ensuring all LGBT staff are accepted without exception in the workplace.
As a Stonewall Diversity Champion, Turing are committed to taking steps to advance sexual orientation and gender identity equality in the workplace. This is being achieved through interventions including:
Advertising our job opportunities in the Starting Out Careers Guide
Attending networking events and participating in Pride season
Working to embed best practice into our policy and practice.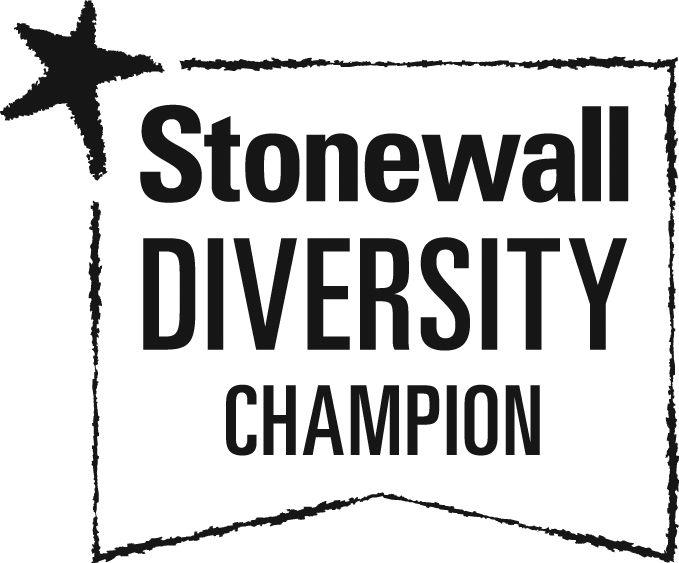 Business Disability Forum
The Business Disability Forum is a not for profit member organisation which provides a unique range of advice, support and expert tools to help organisations become disability smart.
BDF has more than 20 years' experience of working with public and private sector organisations.

Black Lives Matter
As part of our commitment to continue to develop conversations around this issue, the Turing's Institute Director, Adrian Smith, has issued a personal message to staff, making it clear that racism should have no place in society, our workplace and the science and research sector at large. Read the message.
The Turing is hosting a number of internal events, including:
A group facilitated discussion to bring people together to share their personal responses to recent events in a safe space.
A workshop hosted by the Institute's Research Engineering Group (REG), 'Talking about Race' in which attendees are encouraged to share their experiences and thoughts and to work together to improve racial diversity at the Turing. 
A Leadership session with the Turing Management Team to feedback on the discussions and themes emerging from earlier sessions and to outline their role and responsibility in supporting our BAME community and influencing positive change.
World Autism Awareness Day 2021
World Autism Awareness Day is internationally recognised on 2 April encouraging Member States of the United Nations to take measures to raise awareness about people with autistic spectrum disorders including autism and Asperger syndrome throughout the world. To celebrate autistic people we are delighted to share some of their stories in our own words (and images), to show their expressiveness, and the richness of their experiences. We thank them for granting us permission to share their work here.
A personal perspective by Otis Smith
Hello, my name is Otis Smith. I work for The Alan Turing Institute.
The department I work in is Facilities and Operations.
My role is as a Facilities Assistant.
I also am one of many contributors involved with the Autistica/Alan Turing Citizen Science Project.
I was diagnosed as autistic at the age of 15.
Across that time, I have gained a wide variety of skills and interests, as well as becoming more connected with myself, and others.
I have developed and learned over time to accept and appreciate my uniqueness – and with that, to regain a sense of fulfilment, purpose, and value.
It has given me an opportunity to make the most of what I have and possess as abilities. I believe everyone has potential and can contribute.
Inclusivity is not a matter of having a one way or no way approach. I strongly feel that with some things in place, whether it's accessibility or reasonable adjustments, that care carefully discussed can truly expand and develop into something that is greatly received, practical and realistically achievable, 
Having a disability or condition should not reduce you, in the sense that many people can become stigmatised, categorised, or labelled. With love for life and for yourself, there is no limitation to what can be achieved.
Thank you for your time and for listening.
Otis Smith, Facilities Assistant, The Alan Turing Institute
A poem:
Home is where my head's at ...
Home is where my head's at and that's a matter of fact,
It has many rooms with machines that keep my ideas intact.
The library sorts them into neat ordered rows,
Preventing loss, heavy stacking, or category overflows.
The kitchen clears the debris, the unrelated data n' trash,
While my brain, the storehouse, processes the minutiae to stash.
In my mind's eye my projects, feature on a fabulous, living room wonder wall.
My ideas on 24 hour recharge and recall in the socket in the hall.
Sometimes my home makes me flip, its hospitality in question.
A cold wind blows in pent up misery, a touch of drama queen
Mixed with High Anxiety and
Tension from crowded cupboards we dare not even mention
In the boiler room l adjust the thermostat, air my near
Frantic Autistic mind,
Return it to user friendly,
Breathe in….
Being accessible and kind.
Then when my home n head are in more creative mode,
I can show you the delights of my peculiar abode.
Suzi Qpid. Aut poet.
Rules of the game – our values
Trust, Respect, Transparency, Inclusivity, Leadership, Integrity.