We are very proud that the Turing will host the London Women in Data Science (WiDS) conference on Friday 6 April 2018. WiDS is a global event which began at Stanford University in 2015. It aims to inspire and educate data scientists worldwide regardless of gender and support women in the field.
It is through the efforts of Turing PhD student and WiDS ambassador Fatima Batool that the conference has been brought to the Institute. With just a week to go before the event we caught up with her to find out more.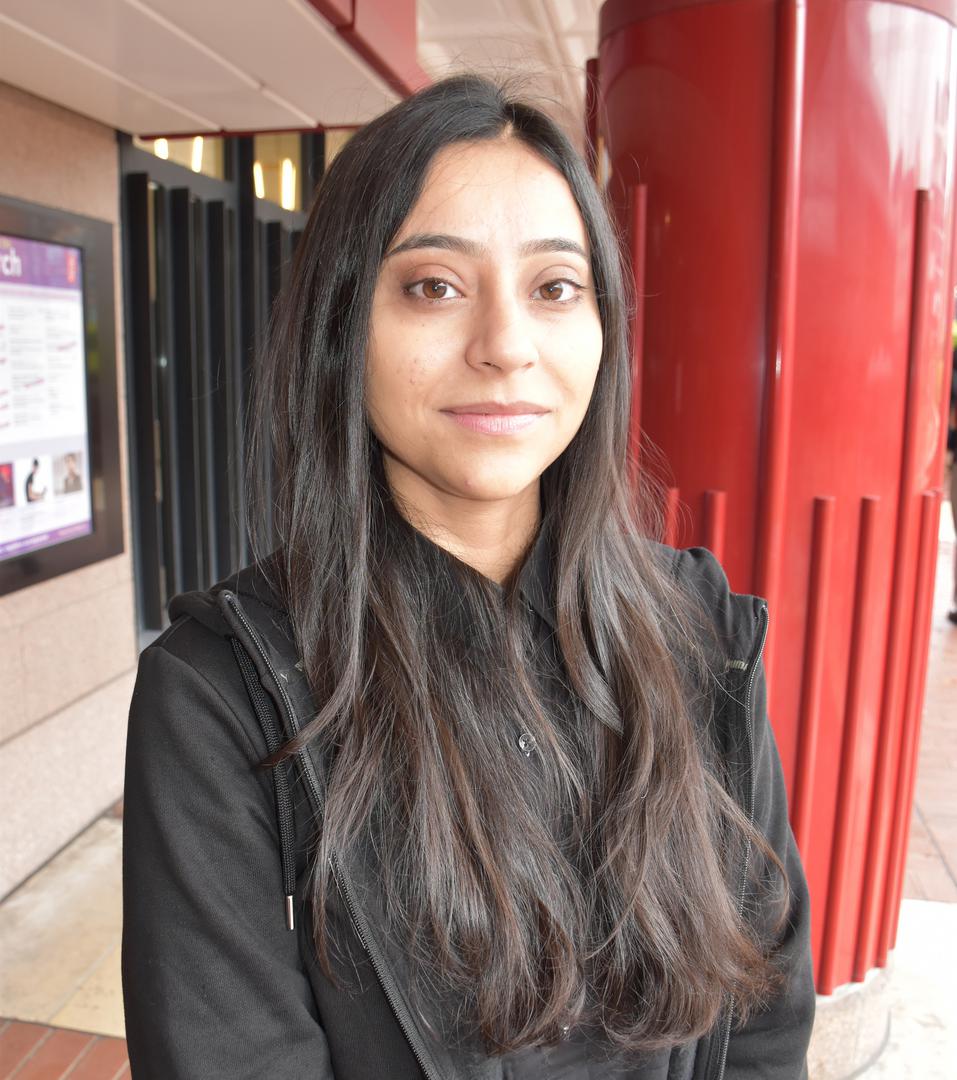 Fatima Batool is a one-year Turing Enrichment student studying for her PhD at UCL
About Fatima
Fatima's research focus is on unsupervised learning, which is a branch of machine learning. Specifically, she tries to predict data labels to find hidden patterns. Commonly known as 'cluster analysis' these methods have a diverse range of applications and can be used to assist with the development of solutions to a variety of real world problems.
She explains: "For instance, cluster analysis is used for bioinformatics for gene clustering, medical imaging for image segmentation, for object recognition in computer vision, for automatic classification of documents in natural language processing, for task allocation in robotics, to transfer similarity information to other related domains in transfer learning and many more."
The opportunity to pursue interdisciplinary research is the main reason she decided to study at the Turing and she is studying for her PhD in association with UCL.
Why Women in Data Science?
Fatima has always been concerned about the problem of gender inequality and when the chance to become a WiDS ambassador came up, it was the perfect opportunity.
Reflecting on the particular challenges she believes women encounter in every sphere of life, including academia and tech, she says: "Data science is a fast-paced and evolving field which has so much to offer. Unfortunately, women's representation is under 20 percent. Our participation in this field not only brings diversity, new dynamics and insights, but also ensures that as human beings we are able to advance more effectively towards finding solutions to the biggest challenges we face in the present era.
"For many years I have observed this inequality and wanted to do something about it. When I came across Stanford's WiDS website and their ambassador programme, I didn't give it a second thought. I was already prepared."
About the conference
The WiDS conference will feature eminent female speakers who will deliver technical talks and panel discussions that will cover a broad range of topics, including cybersecurity, astrophysics, computational finance and more. The event takes place as part of a growing community for women in data science: WiDS 2017 attracted 75,000 participants from 75 countries who joined either in person, via livestream or Facebook Live, and this year the conference will take place across 100 locations around the globe.
In terms of what to expect at Turing WiDS, she adds: "We are expecting to welcome about 200 people at the conference with very diverse interests and backgrounds, including a few smart men too! There will be a good mix of students and practitioners from academia, industry and government. The talks are spread across core data science disciplines such as statistics, mathematics and computer science. It will also cover domains where data science is becoming common practice such as in business and for converting data into products. Conference delegates can look forward to gaining new insights into the latest in data science research."
Final thoughts
Finally looking ahead to the future and the potential ways that AI and data science will change the world in 50 years' time, including whether or how it can bring greater equality and empowerment for women worldwide, Fatima says: "The recent developments in data science and AI are amazing. The great goals and advancements that are waiting to be achieved will bring great options for jobs as well.
"We need diversity in data science to unlock powerful, intelligent and efficient solutions. This can't be achieved without bringing women into the game. However, the change will not happen automatically, we'll have to work for it. But with the current struggle for gender equality we have seen a positive vibe among women and the majority in society are starting to change the way they think. Many men are also starting to find ways to support women, which means there is hope ahead."
Registration for the Turing's WiDS event is full but you can join us via social media (#WiDSTuring18) and catch up with video recordings of the talks afterwards. Find out more