What is the Data Science for Social Good (DSSG) Internship?
The highly regarded DSSG programme was established by the University of Chicago in 2013 and, in the summer of 2019, it will be available in the UK for the first time. 
The Alan Turing Institute is championing a collaboration with the University of Chicago which establishes the Warwick Business School, the University of Warwick's Department of Computer Science and its Mathematical Institute as the foundational partners for a UK-wide programme in subsequent years.
The DSSG helps non-profits and government organisations to do more with their data - improving their services, interventions and outreach so that they can fulfil their mission of bettering the world and people's lives.  
Since DSSG began, over 200 graduate and undergraduate students studying computer science, social sciences, statistics, public policy, and other quantitative fields have spent their summers working with non-profit and government partners around the world to deliver real world change, in over 60 projects. These include critical challenges such as workplace safety, early diabetes screening, repeated police custody/imprisonment, traffic fatalities and injuries, student dropout rates, and tenant harassment.
Get involved
We are seeking data science interns, technical mentors and project managers, sponsors, project partners and volunteers, to get involved with DSSG UK 2019.
The data science internship (referred to as a Fellowship by the University of Chicago) is a paid project-based 12-week summer training programme designed to produce data scientists with strong skills in solving real-world problems and a passion for social impact.
DSSG UK 2019 will take place at both The Alan Turing Institute in London and at the University of Warwick's campuses in Warwick and London, from 6 June to 30 August. The 12 week programme marries interesting challenges with talented students, leading academics and practitioners. DSSG is funded directly by the challenge owners, or by Sponsors in-line with their Corporate Social Responsibility strategies. Students work full time on the projects and receive a stipend.
Watch: The 2018 DSSG Data Fest, with short talks from all six Chicago projects and three Center for Data Science and Public Policy projects.
See all available talks in playlist by clicking the icon: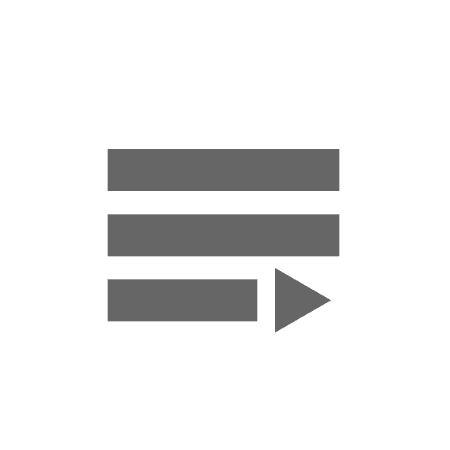 University of Warwick
The University of Warwick is a world-leading university with the highest academic and research standards. The purpose-built campus includes the renowned Warwick Business School, Department for Computer Science and Mathematics Institute and is an academic home for several Turing Fellows. Being centrally located in the UK, with easy access to London, makes Warwick the perfect choice for DSSG 2019. Information on the facilities and campus life can be found by visiting the university's website.
Get involved as a data science intern
Students interested in taking part in the 2019 DSSG programme can apply at dssg.uchicago.edu.
Current or recently-graduated undergraduate and graduate students are eligible to apply for the data science internship and the programme is open to students worldwide. All programmes will use a common application process, with location assignments determined after acceptance. DSSG interns make a full-time commitment and receive a stipend to cover expenses. For more information, visit the DSSG FAQ.
Please note that the 'Intern' role advertised on the University of Chicago site is a separate opportunity and not necessarily available at the University of Warwick programme.
Get involved as a technical mentor or project manager
DSSG 2019 also seeks paid, full-time technical mentors and project managers for the summer (three months fixed-term).
Mentors typically have a strong technical background, usually a PhD in data science, computer science, statistics, social science, or public policy and several years of industry experience.
Project managers have a strong technical background, exposure to technology or data science projects and several years of industry or consulting experience.
Get involved as a sponsor
Sponsors work with our projects and third sector partners to realise our shared vision. They benefit from a close association with the profile and impact of the programme and proximity to the talented individuals that the programme attracts. 
To enquire about being a DSSG sponsor, please email [email protected].
Get involved as a project partner
Non-profits and government organisations interested in providing a project for DSSG 2019 are encouraged to apply at dssg.uchicago.edu.
The ideal DSSG project features an important problem, with high social impact, that can be addressed with data and expertise provided by the project partner or partners. To enquire about being a DSSG project partner, or if you have an idea for a project and would like to discuss its suitability, please contact [email protected].
For our track record in running similar events, read about our week-long Data Study Groups.
  
 
Get involved as a volunteer
We are looking for socially-minded volunteers to lend their time and expertise to help deliver DSSG 2019. There are a number of ways you can get involved, at various stages of the project.
For all enquiries or to put yourself forward please email [email protected].
| | | |
| --- | --- | --- |
| Volunteer role | Pre­requisites | Tasks |
| ​Interviewing mentors | Applied data science experience | Conducting interviews with prospective programme mentors. |
| Reaching out to sponsors | N/A | Finding leads, having conversations with potential sponsors, describing the programme and potential benefits for organisations, and outlining the various sponsorship options. |
| Reviewing applications: Application forms | Applied data science experience | Looking at application forms and deciding whether to advance applicants to first round interview. |
| Reviewing applications: First round interviews | Applied data science experience | Conducting first round Skype/phone interviews and deciding whether to advance applicants to second round interview. |
| Reviewing applications: Second round interviews | Applied data science experience | Conducting second round Skype/phone interviews and contributing to final offer decision. |
| Scoping of partner challenges | Applied data science experience | Judge suitability of projects from the pool that have been submitted. |
| Contributing to delivery of the programme | N/A | Welcoming participants and helping with the smooth running of the programme. |
Latest updates