Introduction
Please note, the Turing logo is for editorial use only and remains the copyright of The Alan Turing Institute.
If you are unsure whether you are complying with our brand rules please email [email protected] with a description of how you will use the logo.
The logo
Right click, then click 'Open image in new tab' to view the logos, then copy and paste into your document. From your document, right click and 'Save image as' in order to save the logo in png format. Both logos are 3045 x 1335 pixel files with transparent backgrounds.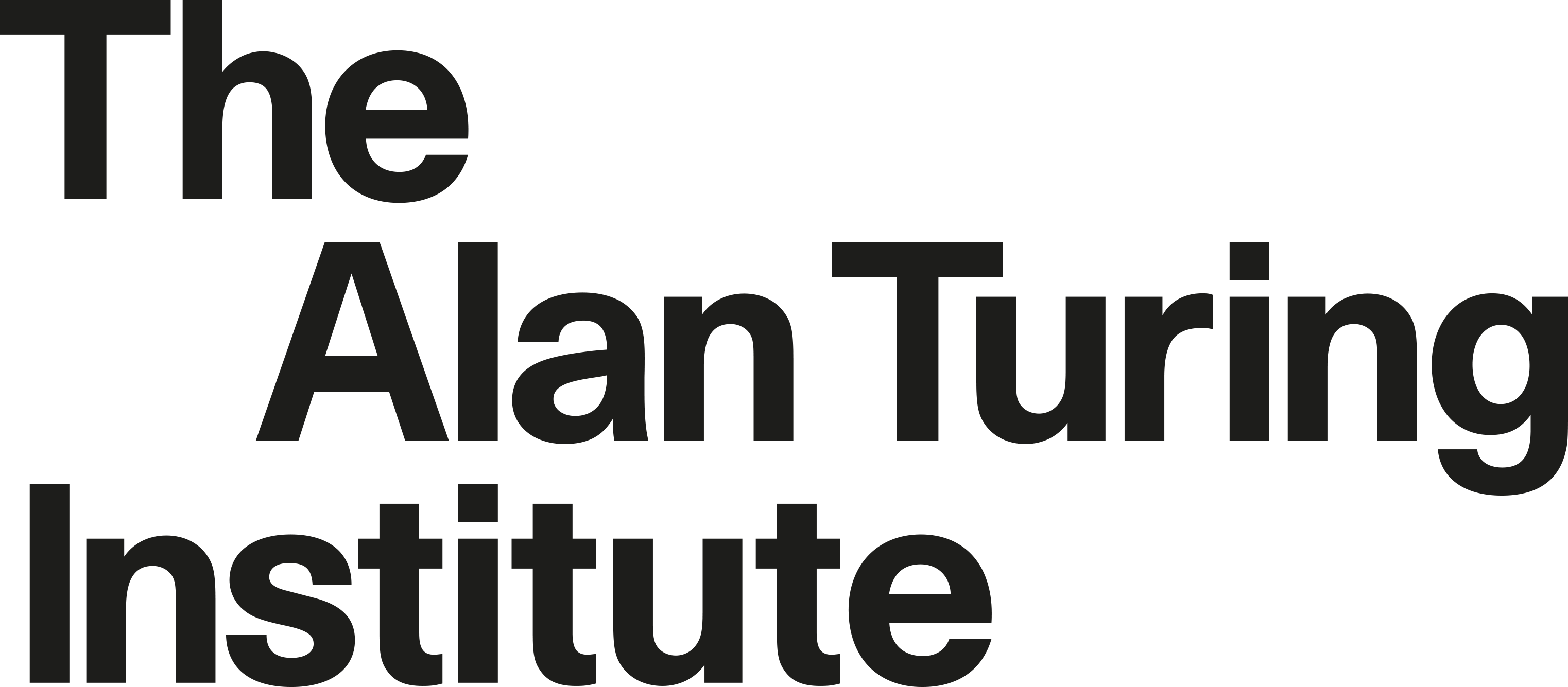 Logo use
Exclusion zone
Logo misuses to avoid