Introduction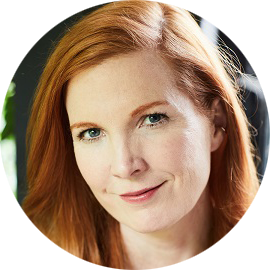 Kate Crawford is a leading scholar of the social and political implications of artificial intelligence. Her work focuses on understanding large-scale data systems in the wider contexts of history, politics, labor, and the environment. She is a Research Professor at USC Annenberg, a Senior Principal Researcher at MSR-NYC, and she currently holds the inaugural Visiting Chair for AI and Justice at the École Normale Supérieure in Paris. Her latest book, Atlas of AI: Power, Politics, and the Planetary Costs of Artificial Intelligence, was published by Yale University Press in May 2021, and has been described as "timely and urgent" by Science Magazine.
Registrants for the event will receive a 30% discount code for Atlas of AI when ordering through the Yale UK website. 
About the event
In this special event, Turing Fellow and Women in Data Science and AI project lead, Judy Wajcman, will host a fireside chat and audience Q&A with Kate Crawford to uncover the damaging effects of the global networks underpinning AI technology, and how our technical systems are designed to serve and intensify existing systems of power, as detailed in the book.
This event is hosted by the Women in Data Science and AI project, part of The Alan Turing Institute's Public Policy Programme. Women in Data Science and AI conduct data science and social science research to inform policy measures aimed at increasing diversity and inclusion in the data science and AI fields, and mitigating AI biases. Their project Hub hosts resources, news and research in the area, including their new report, 'Where are the women? Mapping the gender job gap in AI', which reveals persistent structural inequalities in data and AI careers globally.