Introduction
The Turing is delighted to confirm that following the postponement of AI UK in 2020 due to public health concerns, the two-day showcase will now take place on 23 – 24 March 2021, and Accenture continue to support AI UK as Diamond Sponsor.
Accenture will also co-host a session, joining up with academics and market-leading companies to brainstorm data science challenges live, using the knowledge of a business or public sector challenge and turning it into an academic study. They will work alongside representatives from the Turing who run regular hackathons known as Data Study Groups which tackle data science challenges posed by industry, academia and the third sector, using real-world data. 
We are pleased to confirm that in addition to Accenture, all original AI UK sponsors from last year have committed to supporting the event in 2021. They include: 
HSBC, Intel, GCHQ 
Dstl, Microsoft, Cerebras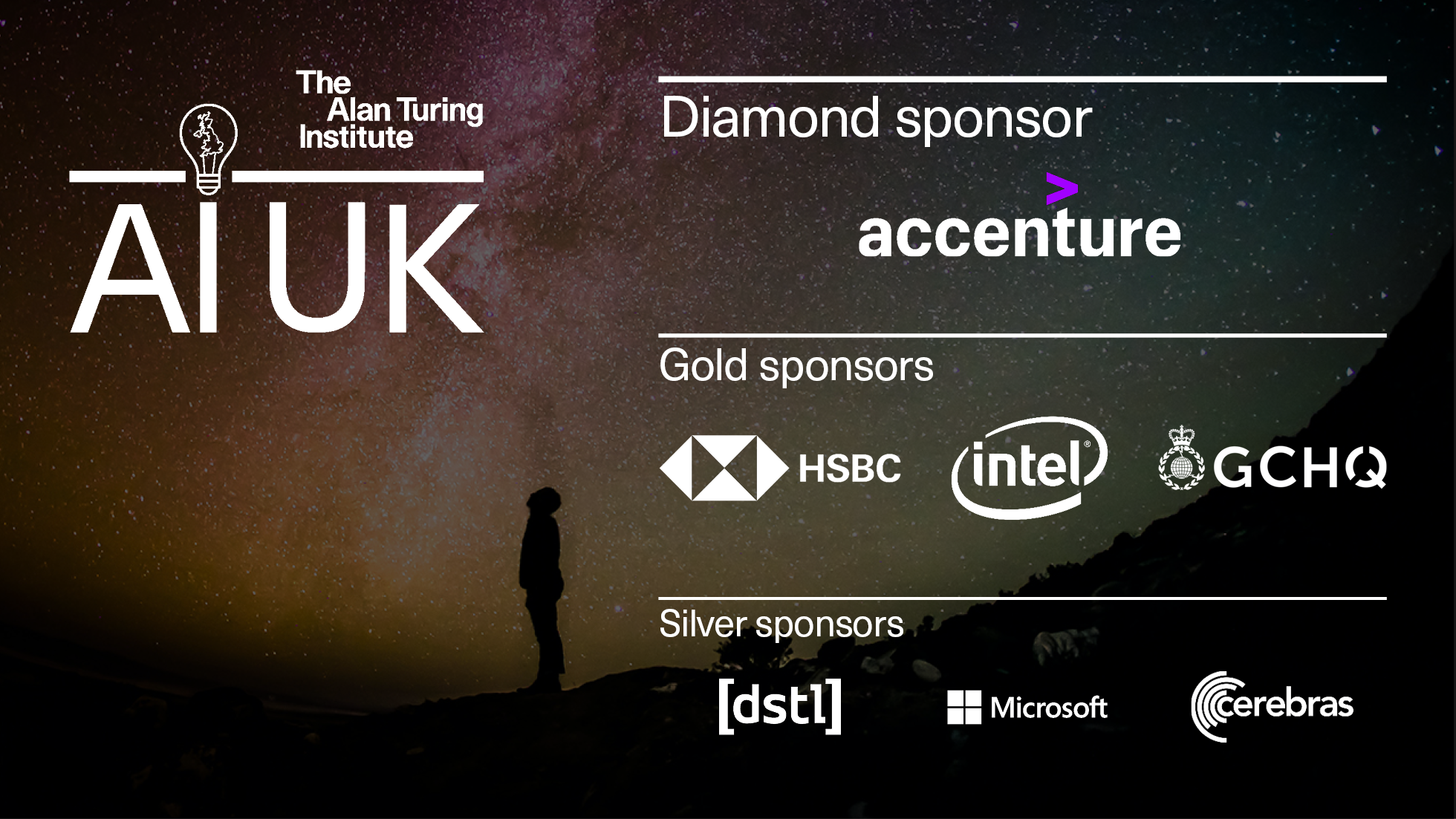 Our sponsors have given their support to the event, which has moved to an entirely online format and will feature two interactive stages, hosting panels and presentations from expert UK academics, policy makers, and industry leaders.  
There will also be roundtable discussions, hands-on machine learning demonstrations, and many opportunities to interact throughout the day.   
About the event
The event will: 
connect UK academics working in AI and machine learning with research users from industry, commerce, and government to discuss, learn and meet 
 
facilitate new UK AI collaborations 
 
showcase state-of-the-art AI and machine learning in the UK 
 
offer increased awareness and ways to engage in the Turing as the national institute for data science and AI 
As well as becoming a virtual event, the programme for AI UK has evolved to reflect the UK's changing priorities. The Turing has introduced sessions which will address the role that AI has played in the scientific response to the pandemic. It will also explore the new ideas and directions that have emerged in AI, and how these will shape our post-pandemic world. 
Register for AI UK and find out more about the programme. 
Join the conversation on social media using #AIUK