The example of blockchain technology most people are familiar with is Bitcoin; the established digital currency which first became popular in 2009 as a system that would allow safe financial transactions without the need for an intermediary.
However, more and more applications of distributed ledger technologies have been developed and the Distributed Ledger Technology: Beyond Block Chain report issued by the Government Office for Science in 2015 has steered attention toward the 'shared ledger' approach and its potential for further applications, both in government and the wider economy.
It comes as no surprise then that the Engineering Applications of Blockchain Technologies workshop organised by Lloyd's Register Foundation in partnership with The Alan Turing Institute was met with strong interest.
Gary Pogson, Lead Specialist in Engineering Systems at Lloyd's Register, leading the workshop said: "Distributed ledger technologies can potentially be used in engineering systems for a range of applications.  We wanted to examine the pros and cons of such applications and to think through how they can benefit  society. We brought together people from across disciplines, industry sectors, government and academia to help us look at innovative applications and think through the implications of this new technology for engineering."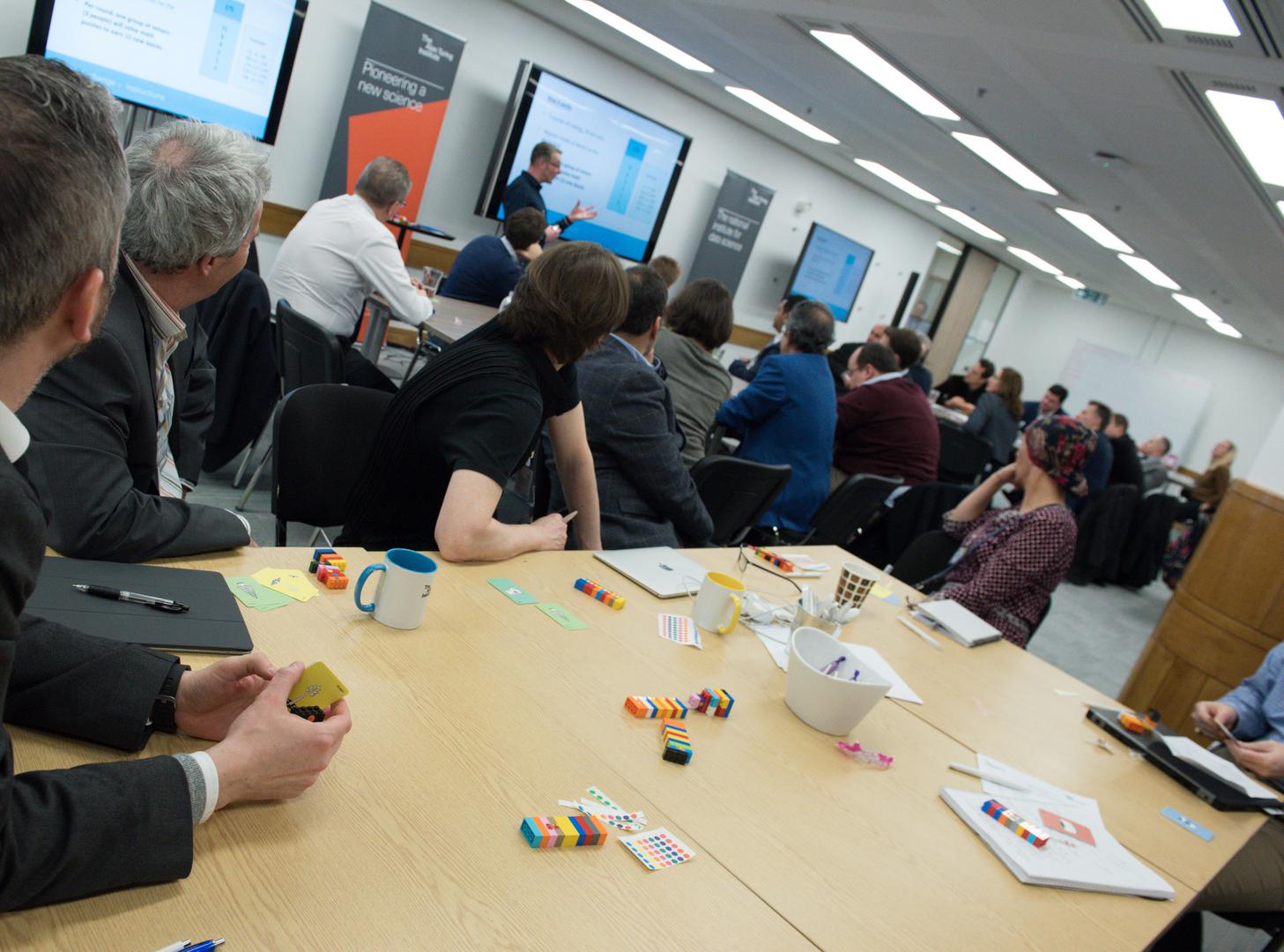 During the first half of the workshop, the group acquired a base level understanding of what blockchain and distributed ledger technologies are and listened to examples of applications and work being done to facilitate its real-world use. Later, two workshop sessions brought delegates to work together; firstly, in exploring industry sector challenges where blockchain technologies might help to provide a solution, and secondly, to consider how the features of the technologies themselves might impact on the practicalities of implementation.
Delegates considered the pros and cons of applying blockchain technologies to engineering projects, for example in terms of scalability, storage, privacy and governance. Of particular relevance was a concern around the practicalities of storing on a blockchain the large amounts of data generated within data-centric engineering processes e.g. drawings, CAD models, etc. Careful consideration therefore needs to be given to system architectures in determining the most appropriate technological solution.
From blockchains, the discussion developed more broadly into the variety of potential options offered by the family of distributed and shared ledger technologies.
Professor Richard Clegg Chief Executive of Lloyd's Register Foundation commented:
''We are only just beginning to imagine what the industrial applications of Blockchain and distributed ledgers might be. As a technology, it's fascinating that it started from an ideological basis, to tackle social inequality and change the way money is distributed in society.
But, as the workshop explored, it has many potential cross-over applications into other sectors. From Lloyd's Register Foundation's perspective, we're interested in how it might be applied in enhancing the safety and performance of critical infrastructure.''
One key potential opportunity was identified by Vincent Doumeizel, who attended the workshop in his role as Vice President Food & Sustainability at Lloyd's Register Quality Assurance:
"Blockchain technologies, being global, open, public and decentralized, are a unique opportunity to make the food supply chain more transparent and secure. This key supply chain is currently inefficient and outdated, which contributes to food waste and world hunger. Together with disruptive changes such as global databases, cheaper DNA sequencing and microbiome identification, it is clear that distributed ledgers will have a strong impact on the future of food supply chains. The main question now is to understand how this will happen."
The workshop is a part of a major research programme into data-centric engineering being run by The Alan Turing Institute on behalf of Lloyd's Register Foundation.
Mark Girolami, Director of the Alan Turing Institute-Lloyd's Register Foundation Programme for Data-centric Engineering, commented:
"Lloyds Register Foundation's core values are safety of life and property. The current grant funding, which supported workshops like this one, aims to generate research that delivers the improved ability to monitor and address the many risks modern engineering and social systems face in contemporary life and living. We look forward to sharing the full report from the workshop later this year. "
The next Data-Centric Engineering workshop is on the topic of 'Optimal Experimental Design and Inverse Problems' and will take place on Tuesday 14 and Wednesday 15 March 2017. Click here to get involved.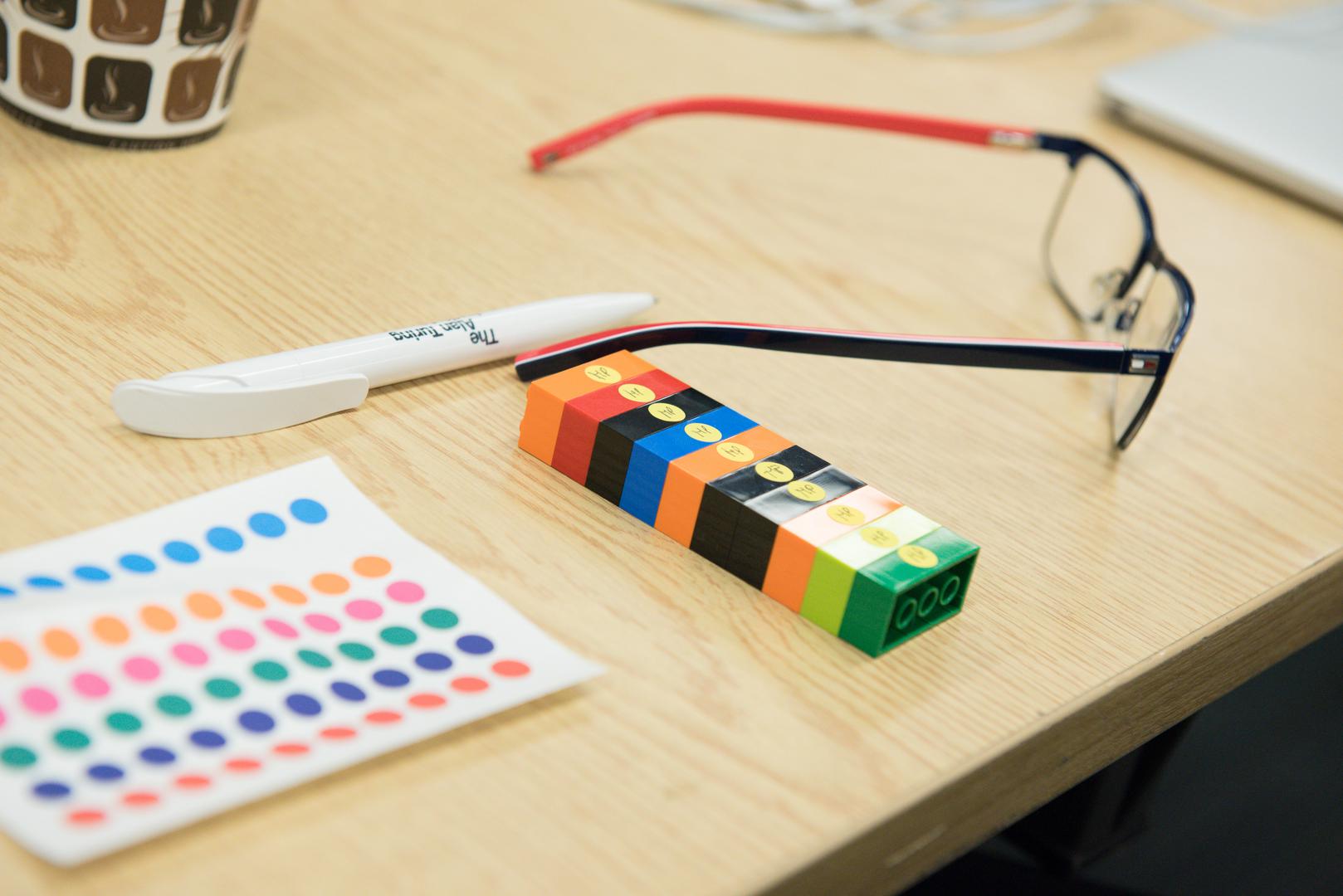 The workshop allowed participants to explore some of the basic principles of how Blockchain works, but more importantly to anticipate the social, technical and economic opportunities that Distributed Ledger Technologies, such as Blockchain, may offer to society.