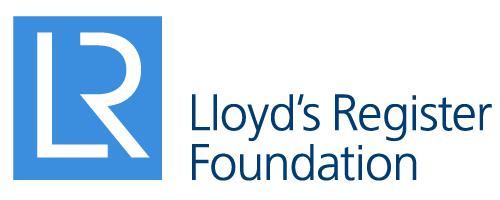 Professor Mark Girolami FRSE has been appointed to lead The Alan Turing Institute-Lloyd's Register Foundation £10 million programme into data-centric engineering.
An internationally leading researcher in statistical sciences, Mark has had a broad career including 10 years as an engineer at IBM. He brings to the programme significant experience of developing and applying advanced statistical and computational techniques to engineering challenges.
As Programme Director, Mark will be responsible for leading the research programme, defining core challenges and working with industry to deploy data-centric engineering techniques to real-world problems.
Mark joins the Institute from the Department of Mathematics at Imperial College London where he holds a Chair in Statistics. The programme will be located and run at The Alan Turing Institute headquarters in the British Library, with a portion of the funding allocated to a collaboration with Imperial College London, who will second their researchers to work alongside Turing Fellows to support the delivery of the programme's core activities.
Additional funding will support an intensive programme of collaboration with researchers both in the UK and internationally, with the first open recruitment for researchers in engineering, computer science, mathematics and statistics and industry partners to collaborate on the programme expected in 2017.
Professor Mark Girolami, Programme Director, says, '"I am delighted to join the Turing-Lloyd's Register Foundation team as Programme Director, and I look forward to defining, building, and leading the international programme on data-centric engineering."
Mark Girolami commented:
"With the potential to significantly improve safety, performance and efficiency, data-centric engineering is set to transform how major infrastructure projects and complex machinery are designed, implemented, operated and decommissioned.
"I am delighted to join the Turing-Lloyd's Register Foundation team as Programme Director, and I look forward to defining, building, and leading the international programme on data centric engineering."
Ruth Boumphrey, Director of Research at Lloyd's Register Foundation said:
"Data-centric engineering will greatly enhance our ability to understand and improve the safety of engineered systems.  Analytics will create value from a wide range of data, informing not only asset and machine performance but linking these to the physical, economic, social, and human environments in which they sit.
The future value of big data will only be realised if there is organisational and cultural change, accompanied by appropriate analytical tools, skills and practices.  Such change requires leadership, and we look forward to working with Mark Girolami and The Alan Turing Institute in developing the first generation of 'data-centric engineers'."
How to find out more:
The Lloyd's Register Foundation's Foresight Review of Big Data gives a useful introduction to data-centric engineering
This recent Data Study Group hosted by the Institute in partnership with Lloyd's Register Foundation shows data scientists tackling real-world engineering problems
How to get involved:
We are holding an upcoming workshop on the subject of  'Optimal Experimental Design and Inverse Problems'. More details.
We are keen to engage with both industry and partners with challenges whose solution is reliant on data-centric engineering, as well as researchers working internationally on the development of new ideas. If you would like to be involved please contact: Darren Grey, Programme Manager on

[email protected]

/ +44 (0)203 862 3309
See more on our Data-Centric Engineering webpage
For more information:
Shana Tufail
Communications and Marketing Manager, The Alan Turing Institute
[email protected] / 0203 862 3356
Notes to Editors
Lloyd's Register Foundation is a charity set up in 2012, with a mission to enhance the safety of life and property and to advance public education in engineering-related subjects. Its vision is to be known worldwide as a leading supporter of engineering-related research, training and education that makes a real difference in improving the safety of the critical infrastructure on which modern society relies. In support of this, it promotes scientific excellence and act as a catalyst working with others to achieve maximum impact. We draw on a long and distinguished history dating back to 1760 through our trading arm, Lloyd's Register Group Limited (LR), with its tradition of public benefit.
The Alan Turing Institute is the national institute for data science, headquartered at the British Library. Five founding universities – Cambridge, Edinburgh, Oxford, University College London and Warwick – and the UK Engineering and Physical Sciences Research Council created the Institute in 2015 in order to answer a national need for investment in data science research.