The Alan Turing Institute has appointed Professor Sir Adrian Smith FRS as Institute Director.
Professor Smith, currently Vice-Chancellor at the University of London, will take up his new role in autumn this year.
Howard Covington, Chair of The Alan Turing Institute, said:
"I am delighted that Adrian has agreed to lead the Institute. He not only has a formidable academic record and a deep commitment to advancing scientific excellence but also a huge breadth of experience leading world-class research organisations and working with and within government. He is uniquely equipped to build on the success of the Institute so far and to realise its aspirations of becoming a world leader in data science and artificial intelligence and playing a major role in the nation's industrial strategy."
"I would like to take this opportunity to thank Sir Alan Wilson, who has led the Institute superbly well and made an enormous contribution to the Institute while we recruited for this permanent role."
Professor Smith commented:
"The Alan Turing Institute has a unique role to play in ensuring that the UK fully exploits the potential of advances in data science and AI to transform business and social systems for the benefit of society. I am delighted to have the opportunity to lead the Institute in its next phase of development."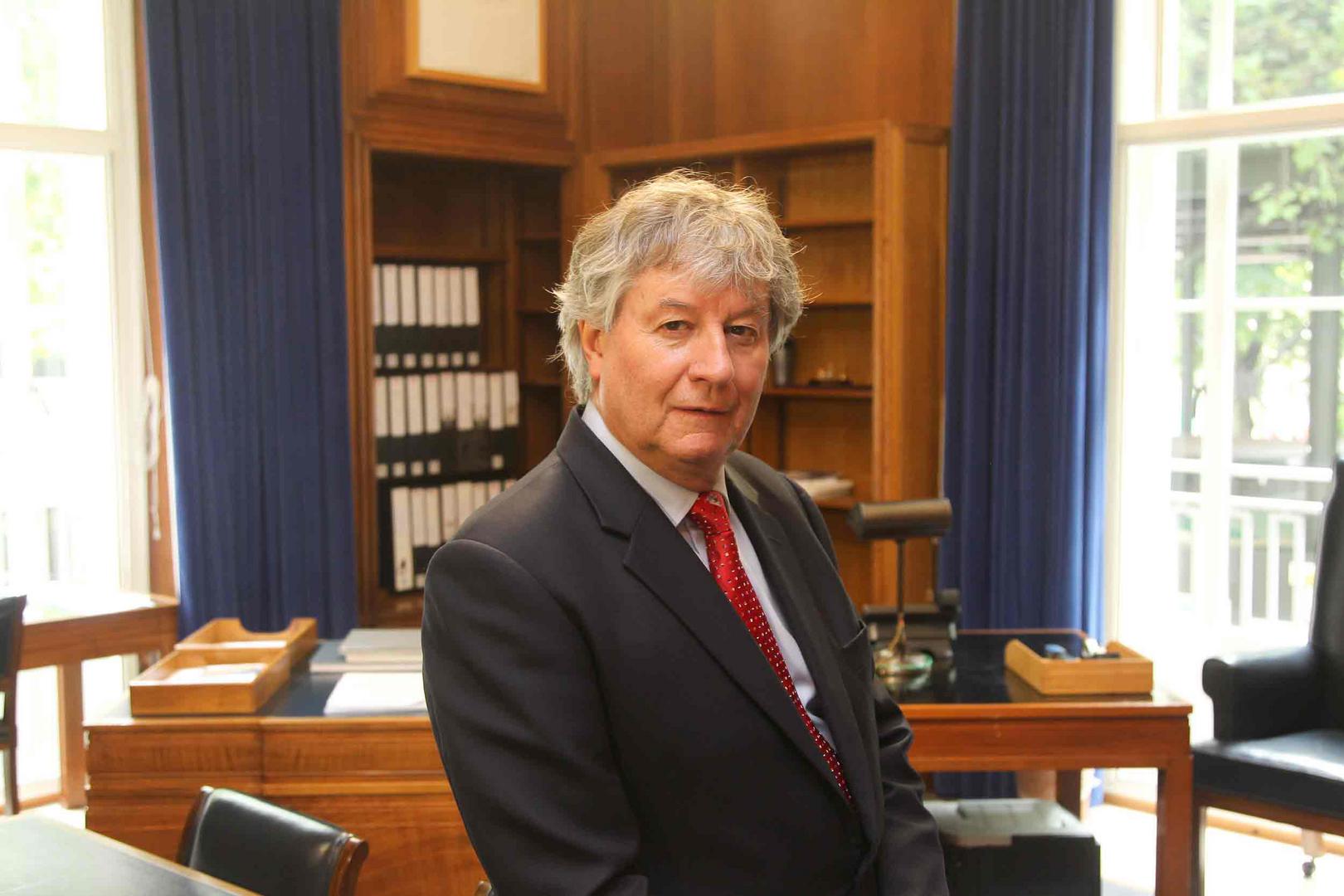 Professor Sir Adrian Smith
Professor Smith is a distinguished statistician. He was elected a Fellow of the Royal Society in 2001 in recognition of his contribution to statistics. He was knighted in the 2011 New Year Honours list.
He joined the University of London as Vice-Chancellor in 2012 and was previously Director General of Knowledge and Innovation in the Department for Business, Innovation and Skills (now BEIS).
For the previous 10 years, Professor Smith was Principal of Queen Mary University of London. Prior to this, Professor Smith held a number of posts at Imperial College, London, including Professor of Statistics and Head of the Department of Mathematics.
Professor Smith has worked with the UK Higher Education Funding and Research Councils (HEFCE) and was appointed Deputy Chair of the UK Statistics Authority in 2012. From 2014, he was appointed Chair of the Board of the Diamond Synchrotron science facility at Harwell. He is also the Chair of the Council for Mathematical Sciences.
In 2003-04 Professor Smith undertook an inquiry into Post-14 Mathematics Education for the UK Secretary of State for Education and Skills and has recently undertaken, on behalf of Her Majesty's Treasury and the Department for Education, a 16-18 Maths Review.
Professor Smith will take over from Sir Alan Wilson, who became interim chief executive of the Institute in October 2016 while the Board recruited for the permanent leadership position.
-Ends-
For more information please contact:
Sophie McIvor
Head of Communications
The Alan Turing Institute
[email protected] (0)79 6147 9846
Notes
The Alan Turing Institute is the national institute for data science, headquartered at the British Library. The Institute was founded in 2015 by five universities – Cambridge, Edinburgh, Oxford, UCL and Warwick – and the UK Engineering and Physical Sciences Research Council. In 2017 it welcomed its expanded role as national research centre for artificial intelligence. Six new universities – Leeds, Manchester, Newcastle, Queen Mary University of London, Birmingham and Exeter – are set to join the Institute in 2018.
We are named in honour of Alan Turing, whose pioneering work in theoretical and applied mathematics, engineering and computing are considered to be the key disciplines comprising data science. Our researchers collaborate across disciplines to generate impact, both through theoretical development and application to real-world problems. We are fuelled by the desire to innovate and add value. Further information on the Institute's work can be found at https://www.turing.ac.uk.