The Alan Turing Institute welcomes an enthusiastic new group of Enrichment students from 35 academic institutions today, Monday 3 October. 
There are 110 new Enrichment students joining the Institute in the new academic year from a wide range of disciplines including criminology, digital humanities, health science and online safety. 
Most of the students come from UK-based institutions but for the first time, the Turing welcomes three students from an international partner. 
 
The 2022/23 Enrichment scheme is designed for PhD students to support and enhance their research by accessing the facilities and opportunities available at The Alan Turing Institute. 
The 2022/23 Enrichment scheme offers two awards: the Enrichment Community Award, which provides virtual access to the Turing for a year and a grant to support research activity to 67 PhD students, and the Enrichment Placement Award, which offers 6 or 9-month placements at the Turing HQ in London to 43 PhD students. 
Sir Adrian Smith, Institute Director and Chief Executive, said: "The Enrichment scheme exemplifies the position of The Alan Turing Institute as a multidisciplinary research environment, training the next generation of leaders. To the new students, we are delighted to welcome you to the Turing community and I invite you to take an active role in broadening your perspectives and knowledge by forging new collaborations while enriching your scientific career and experience".  
Meet some of this year's students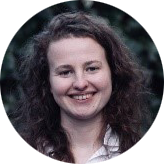 Eryn Rigley, 2022 Community Awardee from the University of Southampton, said: "Taking full advantage of the Enrichment scheme would ensure my research is better informed, has stronger impact, and that as a result I would have increased independence in my research abilities."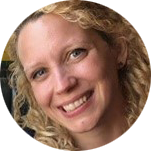 Cari Hyde-Vaamor, 2022 Placement Awardee, from King's College London, said: "It's exciting to think of the new connections that will be formed in the truly interdisciplinary community that is the Turing. One that recognises the value of collaboration across cultures and specialisms, including ethics and philosophy."
Elisa Rauseo, 2022 Community Awardee, from Queen Mary University of London, said she is looking forward to "the opportunity to learn from and collaborate with distinguished AI researchers on several projects that have strongly motivated my application."  
 
Emma Li, 2022 Placement Awardee, from the University of Bath is excited to work in an environment that looks at the implementation of AI rather than just through an academic lens. She said, "Learning these realities helps avoid the research 'bubble' and communicating and collaborating with the public policy group and the people in this domain can influence my research to make it of real use."