Introduction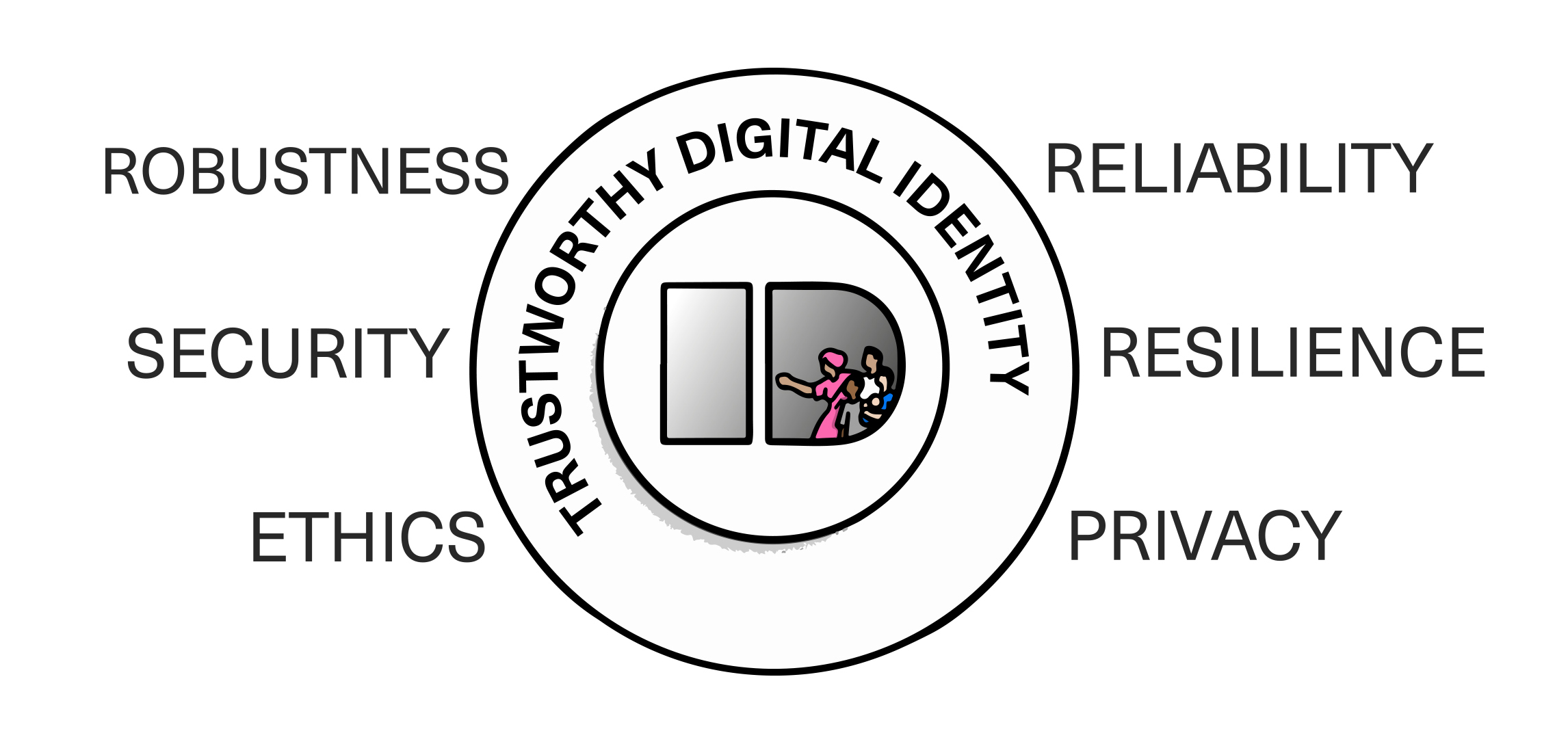 Governments around the world are adapting to an increasingly digital and global society, and more than 80% now rely on some form of digital national identity. Whilst this development can offer significant benefits, digital identity systems can also pose considerable risks and exacerbate inequalities. It is vital that these systems are trustworthy; a term that is characterised by multiple inter-related dimensions including security, privacy, ethics, resilience, robustness and reliability. This group aims to investigate, and mitigate, the technical, social and other risks of digital identity and to contribute towards the development of more trustworthy systems.
Explaining the science
There are vast technical, systems and operational differences between the approaches to digital identity taken by various governments. For example, the prevalence and reliability of mobile and fixed internet infrastructure, availability of digital government services, a population's technical literacy and the legal foundations for identity are all subject to significant variation between nations. Understanding the risks, vulnerabilities, security and privacy aspects, authentication modalities, legal frameworks and social contexts which collectively shape national digital identity solutions is a significant research challenge. Traditional approaches to risk assessment and management, for example, are known to be insufficient for digital systems subject to cyber attack.
With regards to minimising the risks and vulnerabilities of digital identity systems, whilst retaining their functionality, privacy enhancing technologies (PETs) present particularly promising areas of research that could harmonise the need for valuable operational insights, and real-time governance, with the safeguarding of individual privacy.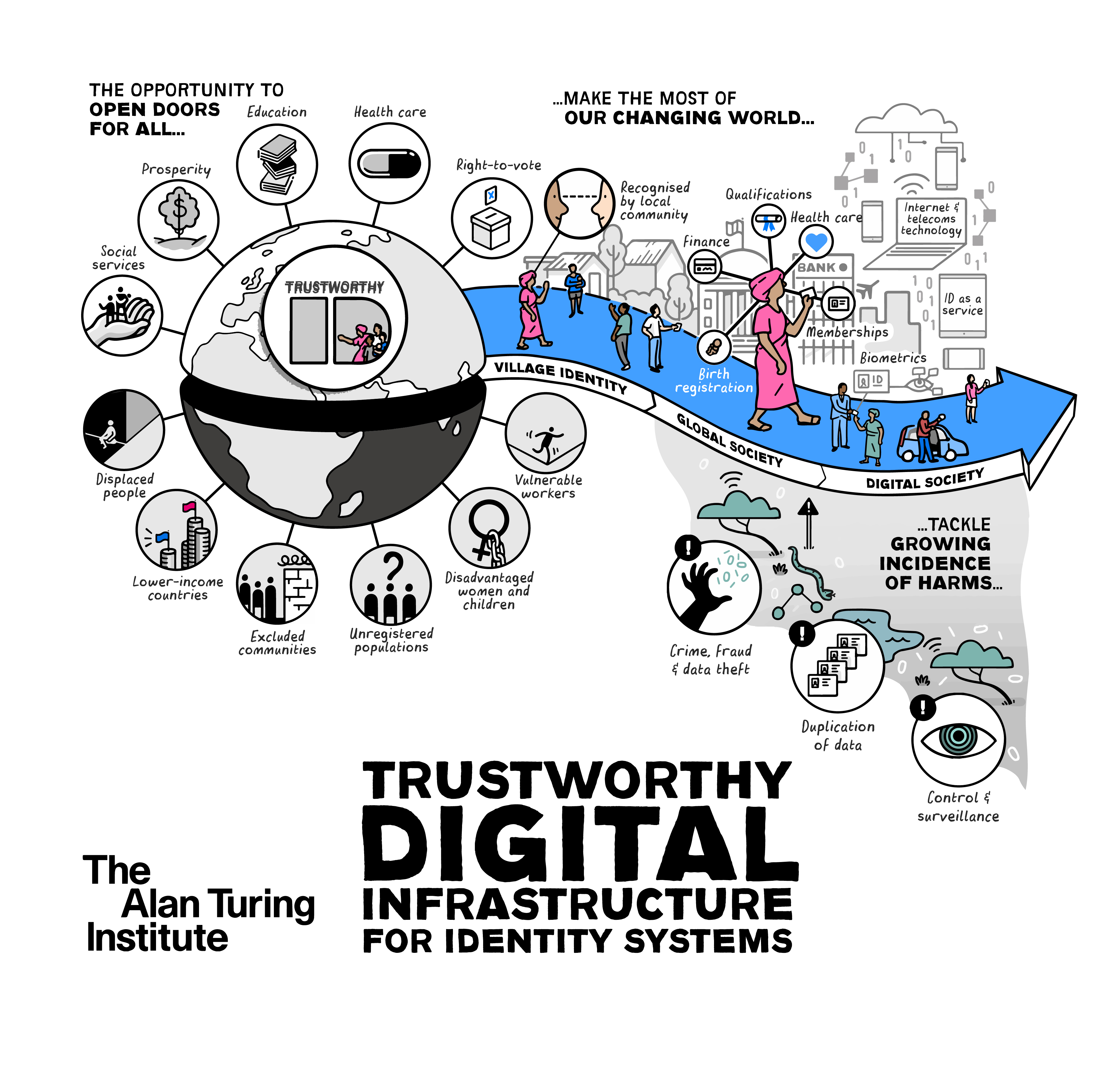 Aims
This group aims to unite the Turing community, and digital systems researchers and experts, for the purpose of understanding and developing more trustworthy approaches to digital identity. Our key areas of scientific interest include:
Understanding and contributing towards frameworks for the evaluation and development of trustworthy digital identity systems. This includes investigating the technical, security and privacy aspects of these systems as well as their social, economic and ethical context.
Capturing the risks, threat actors and vulnerabilities, both technical and social, associated with national digital identity infrastructures and proposing methods that diminish them
Impact national and international policy on digital identity.
Talking points
How can PETs, and other techniques in modern cryptography, contribute to the advancement of trustworthy digital identity infrastructures?
How can we effectively assess and manage risk in digital identity systems?
What is the global agenda driving digital identity as a foundation for sustainable development?
Are biometric approaches necessary for the separation of identity and entitlement in foundational identity?
How to get involved
Organisers

Principal Research Scientist and Theme Lead