As the data-centric engineering programme continues to develop, world-leading academic and major industrial partners are spearheading ground-breaking data science research that will be translated into major engineering solutions, leading to real world impact.
Impact in 2021
Using machine learning to improve the reliability of wireless communication systems
A collaboration involving the Turing has developed a new method for improving wireless technologies such as Wi-Fi.
---
Optimising the world's first underground farm
In the heart of London there is a farm like no other. It's subterranean, sustainable and energy smart. It also has a digital twin looking out for its every need.
---
­­­­World first as 3D printed steel smart bridge opens to pedestrians in Amsterdam
The world's first 3D printed steel bridge opens to the public today: a pedestrian structure located in the city centre of Amsterdam. The bridge is a result of a multi-disciplinary team of experts collaborating on the future design of public spaces.
Bridging the gap between physical and digital
The Turing's data-centric engineering programme and its collaborators are unlocking insights into the world-first 3D printed steel bridge, using innovative data science techniques and 'digital twin' technology'.
Why we created a 'digital' twin' of the world's first 3D printed steel bridge
As the bridge opens to the public in Amsterdam, the Turing's Eric Daub explains the thinking behind our digital version.
---
Helping London to navigate lockdown safely
Project Odysseus monitors activity on the streets of London, allowing authorities to
make interventions to keep people socially distanced.
---
Digital twin technology a 'powerful tool' but requires significant investment, say experts
Healthcare and aerospace experts at King's College London, The Alan Turing Institute, the University of Cambridge, and the Oden Institute for Computational Engineering and Sciences at UT Austin in Texas have said advances in digital twin technology make it a powerful tool for facilitating predictive and precision medicine and enhancing decision-making for aerospace systems. Their opinion piece has been published in Nature Computational Science.
---
Our infrastructure systems are undergoing a sea change. We need AI to point the way
Machine learning techniques can provide crucial information about how to optimise our transport and energy systems.
---
Streamlining jet engine design and manufacture
Algorithms developed at the Turing will allow aerospace companies to build engines that waste less fuel and have a lower carbon footprint.
---
New agreement to advance research at intersection of AI and manufacturing
The Alan Turing Institute and the University of Sheffield Advanced Manufacturing Research Centre (AMRC) have signed an agreement to work together to identify opportunities for artificial intelligence (AI) adoption in manufacturing, accelerate research collaboration and boost skills development.

---
The Turing delivers data-driven computational predictive methods for emerging complex engineering challenges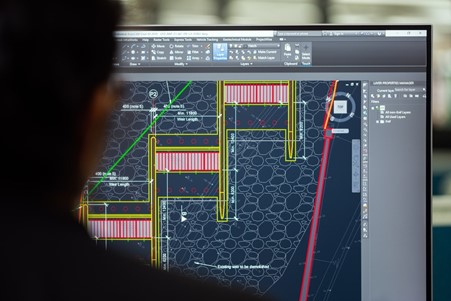 A well-known mathematical method, routinely used as a predictive tool in engineering and the physical sciences for more than 70 years, has been radically redesigned in landmark collaborative research led by The Alan Turing Institute.
---
Impact in 2020
The Turing to work with The University of Texas at Austin's Oden Institute to advance data-centric engineering research
A Memorandum of Understanding (MoU) has been signed between The Alan Turing Institute and the Oden Institute for Computational Engineering and Sciences at The University of Texas (UT) at Austin. This formally creates an ambitious agreement led by the Turing's data-centric engineering programme.
---
The Turing's data-centric engineering programme helping to inform London's response to COVID-19 lockdown
London is a particularly complex and varied environment in which to understand how the pandemic has
affected people's lives and how they are responding to it. Researchers from The Alan Turing Institute, backed by and in partnership with Lloyd's Register Foundation (LRF), have been mobilised to provide crucial insights to help London authorities during lockdown and support planning for the future after lockdown.
---
The Turing teams up with Cervest to help predict climatic events in data scarce regions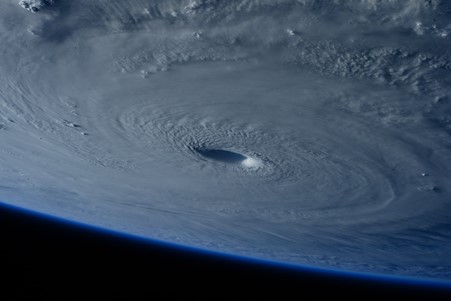 The Alan Turing Institute today announces a collaboration with its Turing-Lloyds Register Foundation Data Centric Engineering Programme and UK startup, Cervest, the Earth Science AI company decoding climate uncertainty—as they work together to accelerate research and development to help communities and organisations quickly understand and measure the effects of climatic events.
---
Putting the AI in air traffic control
The UK's leading air traffic control provider, NATS, has teamed up with the Turing to explore how the industry can evolve with machine learning.
---
Impact in 2019
Turing collaboration with new Training Centre in Data Analytics for Resources and Environments (DARE) in Australia
The Alan Turing Institute is pleased to announce a collaboration with the new Australian Research Council Training Centre in Data Analytics for Resources and Environments (DARE). The centre will be funded through the Australian Research Council Industrial Transformation Training Centres scheme over a period of five years and aims to boost data science skills in the natural resources sector.
---
The next step in precision agriculture
Growing enough food for the world's burgeoning population may require smart farms that can sense their crop conditions and feed themselves on demand and Turing researchers are developing the technology they'll need.
---
A machine learning revolution in disaster response
When a natural disaster strikes, emergency responders and aid agencies need all the intelligence they can get. Turing researchers have combined crowd-sourcing, machine learning and neural networks to rapidly revel the many dimensions of disasters, and deployed the technology in the aftermath of Hurricane Dorian.
---
Our built environment: How data-centric engineering can help tackle
the climate crisis
Climate change is a critical issue requiring significant changes across sectors and disciplines, particularly around energy. Today (20 September 2019) a range of institutions are striking to highlight their call for more drastic climate action. This group includes many academic, construction, design and digital organisations. 
---
First UK based Facebook Fellowship awarded to Turing visiting researcher Jeremias Knoblauch
Turing visiting researcher Jeremias Knoblauch, a third year PhD student within the Oxford-Warwick Statistics programme, is the first graduate student based in the UK and one of only 21 graduate students worldwide to receive the Facebook Fellowship award.
---
Impact in 2018
Understanding urban air quality
Turing researchers are working with the Greater London Authority to use machine learning and statistical methodology to better analyse air pollution sensor data, design better policy interventions, and improve urban quality of life.
---
The Turing to work with the University of Sydney on data science research
The Alan Turing Institute and the University of Sydney's Centre for Translational Data Science have signed a memorandum of understanding to collaborate on joint research projects of strategic importance to the Australian economy, including  criminology, air quality, and geosciences.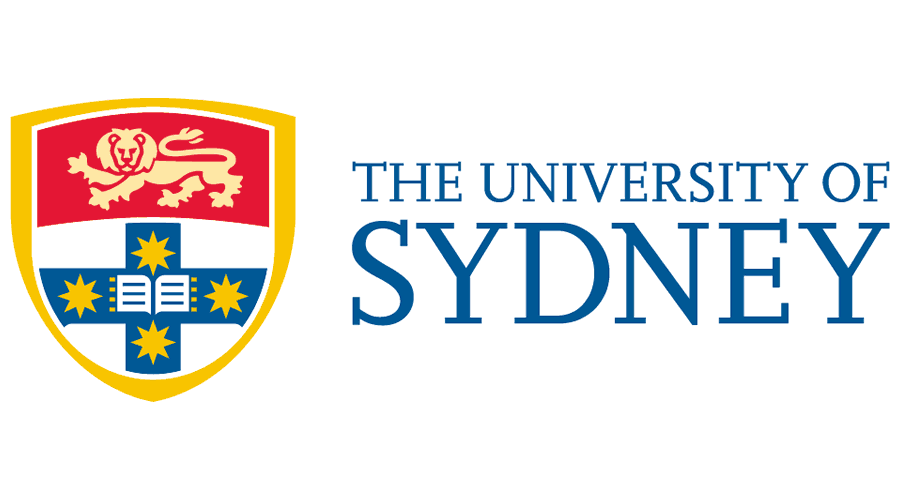 ---
Older impact stories
Partnership with the Canadian Statistical Sciences Institute 
The programme on data-centric engineering and the Canadian Statistical Sciences Institute (CANSSI) have joined forces to develop a programme of joint workshops, research exchanges and fellowships. Led by Prof. Chris Oates from Newcastle University and Prof. Nancy Reid, the director of CANSSI, the partnership aims to advance research in the statistical sciences by increasing the points of contact among researchers in Canada and the UK.
---
Partnership with Science Foundation Ireland
The programme on data-centric engineering are delighted to partner with Science Foundation Ireland in the award of a joint Ireland-UK PhD studentship to work under Prof. Nial Friel (University College Dublin), Dr. Chris Oates and Prof. Mark Girolami on the project "Statistical Techniques for Engineering with Advanced Materials (STEAM)". The funding was awarded to investigate "Approximate Bayesian computation with application to 3D printing".
---
Turing researchers awarded £2.9 million from EPSRC to advance statistical methods in engineering and defence
There is considerable demand for advanced statistical methodology to make scientific sense of the deluge of data emerging from the data revolution of the 21st century. The deluge of data has also created huge challenges in modelling, computation, and statistical algorithms. Following a joint bid with the University of Warwick, a team from The Alan Turing Institute's data-centric engineering and defence and security programmes have been awarded £2.9 million from EPSRC for a five-year research project to address this challenge. Their goal is to create a step change in the use of principled statistical methodology, focusing on two specific application areas: engineering and defence.
See the EPSRC for full project details
---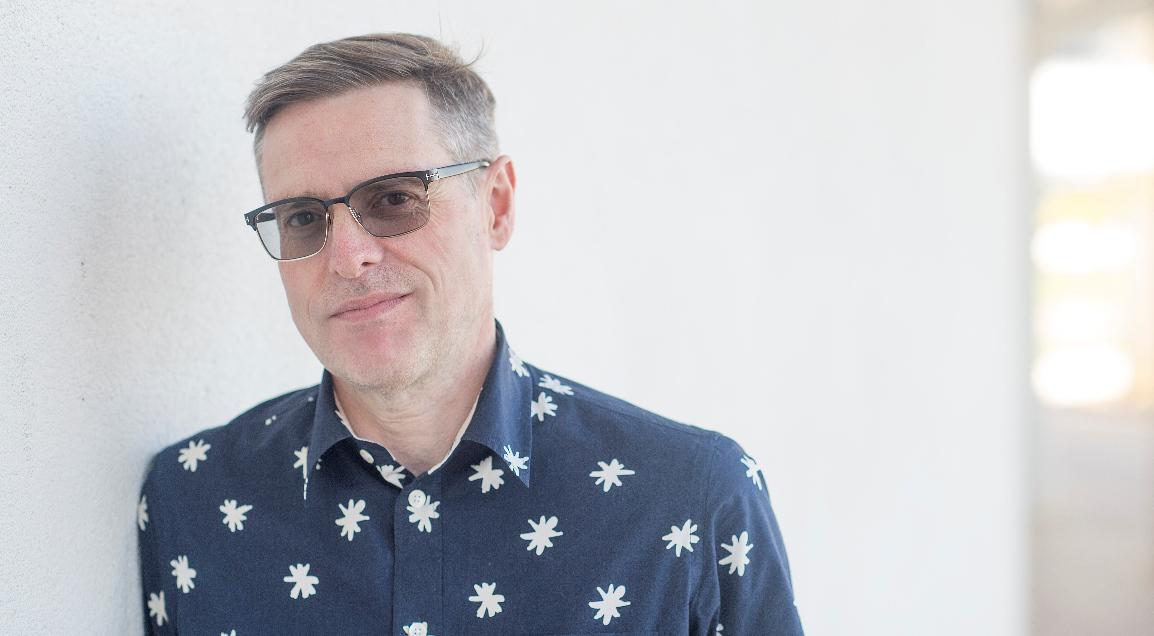 Programme Director Mark Girolami awarded Research Chair
Professor Mark Girolami FRSE has been appointed Lloyd's Register Foundation / Royal Academy of Engineering Research Chair in Data Centric Engineering and will lead a five-year project to explore how big data can be incorporated into engineering practice, including the development of new data-centric techniques to monitor the safety of physical structures that will be trialled on the world's first 3D printed stainless steel pedestrian bridge. Read more at this link.
---
Engagement with the Royal Statistical Society
In both 2017 and 2018 the programme has engaged with the Royal Statistical Society and led invited sessions at the annual conferences in Glasgow and Cardiff. Hetan Shah, CEO of the Royal Statistical Society welcomed the participation of the data centric-engineering programme in 2017, saying: "The RSS is delighted to have this session on data-centric engineering at our annual conference in Glasgow. It highlights the growing importance of statistics and data analysis in industry and in defining and designing a safer society."
Watch the full session from 2017:
Watch the full session from 2018:
---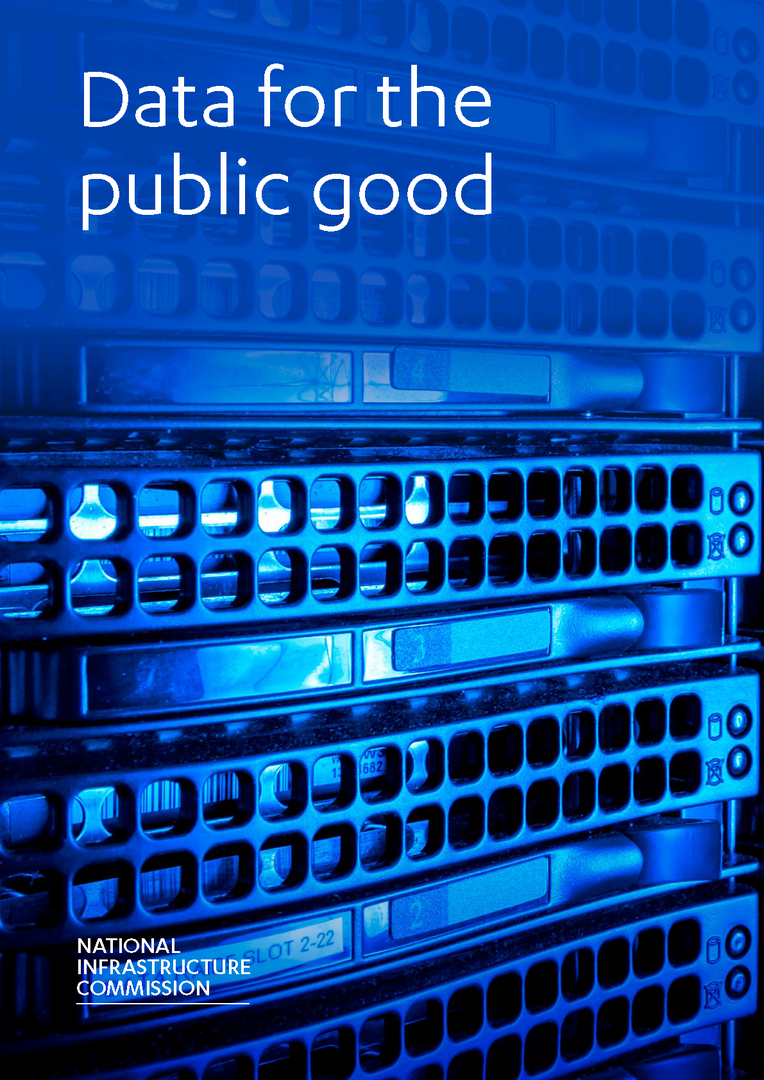 Contribution to National Infrastructure Committee Report
New technologies like artificial intelligence and machine learning could help cut delays and disruptions across the UK's infrastructure network. The National Infrastructure Commission's report examined the opportunities that these new innovations present, and made recommendations to increase open data sharing to make the most of them. A first Call for Evidence was made on 15 February 2017, with a second following on 27 July 2017
Members of the data-centric engineering programme contributed to the report, recommending that the government should encourage the uptake of new data-driven solutions to the asset management of critical infrastructures.
Read the report here
---
Max Ent 2018
The programme is delighted to be hosting the 38th International Workshop on Bayesian Inference and Maximum Entropy Methods in Science and Engineering, also known as Max Ent 2018. For over 37 years, the Max Ent workshops have explored the use of Bayesian and Maximum Entropy methods in scientific and engineering applications. This, the 38th edition of the Workshop, will be held at the Alan Turing Institute and feature tutorials and seminars from some of the programme's Group Leaders.
For further details please visit the workshop website: https://max-ent.github.io/
---
Partnership with the Statistical and Applied Mathematical Sciences Institute (SAMSI)
The programme is delighted to be working closely with the statistical and applied mathematical sciences institute (SAMSI), with two joint workshops held in 2018:
The partnership brings together North Carolina State University, the University of North Carolina and Duke University, to jointly develop outstanding research collaborations with researchers at the Alan Turing Institute.
---
Case Study: Engineering Data Study Group
In December 2016 the programme funded Turing's first Data Study Group which brought together 65 researchers to work on 6 data science problems provided by industry partners over a week long period. Industry participants included Siemens, Shell, National Grid, Syngenta, Airbus, Tata Steel and Shell's Statistics & Chemometrics group.
Read our blog piece for more information on the Data Study Group. A series of scientific reports generated by the group will be published soon.
---
3D-printed bridge in Amsterdam to cross new territory
Members of the programme are partnering with MX3D, a 3D printing company, to measure, monitor and analyse the performance of the world's largest 3D printed metal structure: a 12 metre-long stainless steel bridge due to be installed across a canal in Amsterdam in 2018. The Times have produced a short film profiling this groundbreaking work.
Read articles in The Times, The Engineer and MyScience.
Video courtesy of Neil Bowdler.
---
Tackling air pollution
The programme announced a collaboration with the Mayor of London to tackle air pollution in London using data sensors.
Read articles in City AM, Business Daily and Air Quality News.
---
Lloyd's Register Foundation Insight report on distributed ledger technologies
The following report was published following a six-month research project undertaken as part of the programme.
You can view the report below or download a copy at the LR Foundation website