Introduction
Visualisations of fictional places can be generated through natural language processing of, for example, a novel's text and transformed into a range of maps, from static geographic maps to full 3D worlds. These visualisations (of otherwise abstract spaces and places) will enable innovative ways for new audiences to engage with, and explore spatial meaning in, literature.
Explaining the science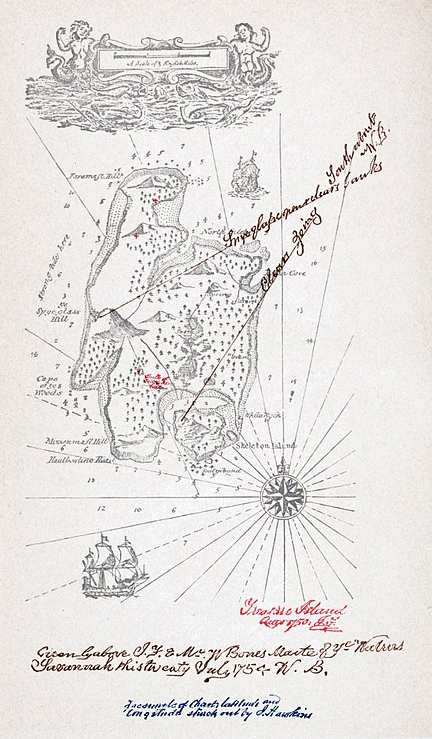 This academic project, 'Chronotopic Cartographies', a collaboration of institutions, led by the University of Lancaster, is based upon Russian theorist Mikhail Bakhtin's idea of the 'chronotope'; how configurations of time and space are represented in language and literature.
For example; in Robert Louis Stevenson's 'Treasure Island', the novel is mapped in terms of three distinct chronotopes: England (home); the ship (transition), and the island (the 'other' space of conflict and death). The first of these maps onto the 'real-world' geography of Devon, the second reduces space to the extent of the ship in motion; the third is set in an entirely imaginary place. These chronotopes exist sequentially within the narrative but also overlap and affect each other (e.g. the boy narrator, Jim, projects an imagined version of the island forward from home that differs from the actual island).
Ordinary everyday life at 'home' at The Admiral Benbow inn is interrupted by the intersection with the world of the pirates, and Jim is sucked out of one kind of chronotope (safe, secluded, the space of childhood) into another far more exciting, but also threatening, one. 
In the case of 'Treasure Island', the book also includes a map of the island drawn by the author, so the island map is both inside and outside the narrative, functioning as an object of power calling out to be claimed and reclaimed and shaping the narrative around it. Full visualisation of different chronotopes allows for this deep response to the rich complexity of such a text.
Project aims
The primary digital objective of the project is to solve a major conceptual problem for 'literary mapping': the creation of a base map for a fictional world out of the text itself (particularly when the fictional location has no real-world correspondence). 
The project will develop an entirely original method for generating literary maps semantically, using place names and descriptions given within the text to create GIS (geographic information system) maps and 3D visualisations. Creating maps and 3D worlds directly from the language used in a text creates a far more integrated model of literary mapping than has previously been possible. This should prove attractive to scholars in the field of literary studies and beyond, enabling more traditional practices of critical analysis and interpretation to connect with spatial visualisation techniques.
The project is interested in creating maps that combine time and space and allow for qualitative elements to be mapped, such as the reliability of the narrator, changes in mood, and the effect of subjectivity upon perceptions of space.
Applications
The project is strongly focused upon the usefulness of its outputs to others within academia and beyond it. In academic terms it should be of value to those in literary studies since it offers an entirely new way of 'reading' literary space, both visually and verbally. It is also relevant to interdisciplinary researchers working across geography and cartography, literary studies, and history. Finally, it is directly relevant to those in digital humanities, spatial humanities, and literary mapping.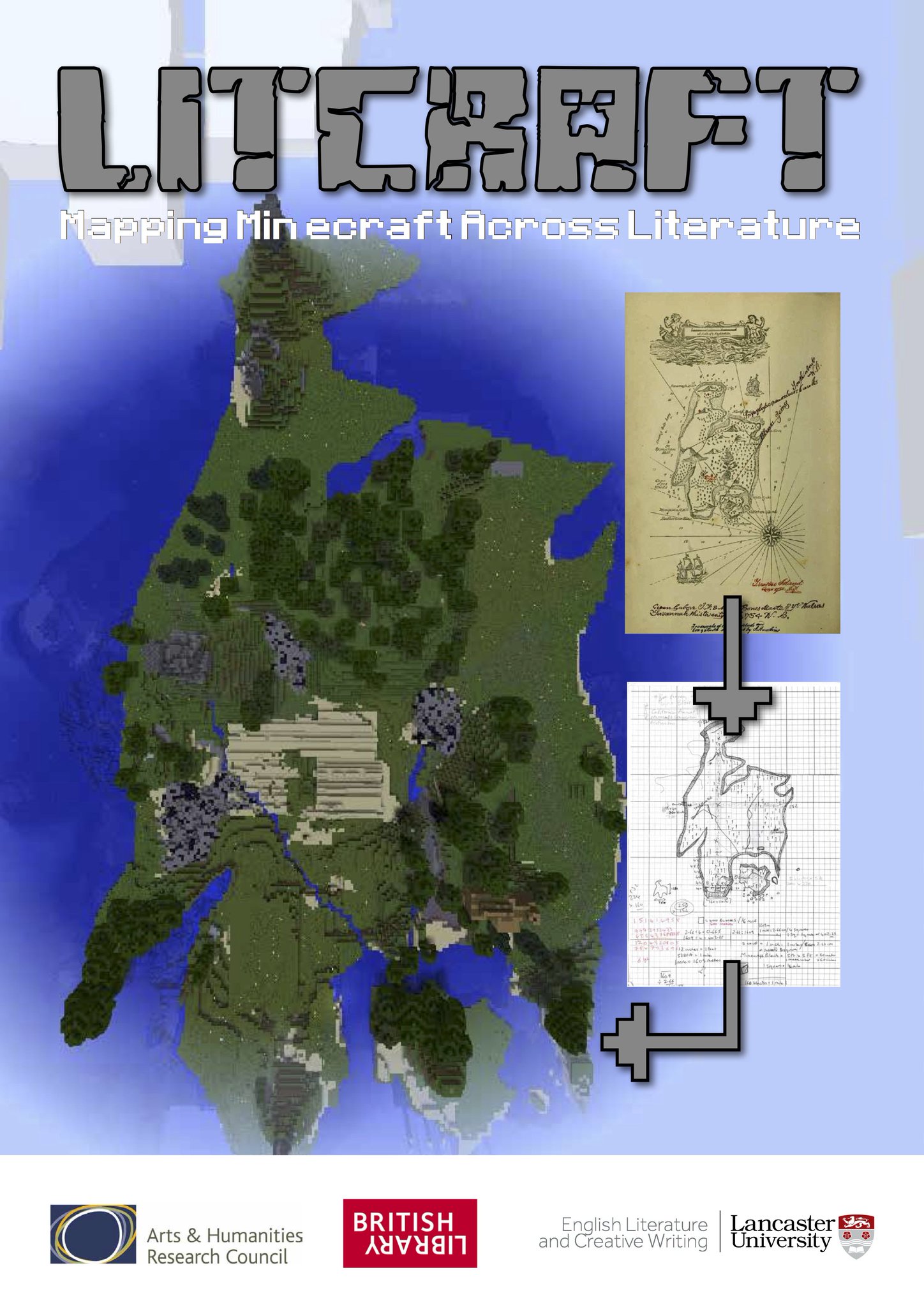 Educational beneficiaries, such as schools, will be working closely with the project, developing new teaching materials to use alongside 3D visualisations and gaming platforms. Museums and cultural heritage institutions will enjoy new interactive interfaces and tools that engage people with literature who might not otherwise be interested. The general public will have direct access to the digital tools that are being developed, allowing for others to re-use and re-mix them to inspire new ways to explore literature.
Previous work on the project has produced an educational resource for schools called Litcraft which uses the popular Minecraft platform to create an immersive experience for literature. This has been extremely successful in creating multiple partnerships for the later maps and visualisations of the full project to build on. The first two worlds created are for Robert Louis Stevenson's 'Treasure Island' and Michael Morpurgo's 'Kenzuke's Kingdom'. These are now being rolled out to schools and across library regions. MinecraftEdu is also collaborating with the work and collaborations are being developed with commercial world-builders.
Recent updates
Project updates will also be posted via the blog and Twitter
---
July 2018: Read the Guardian's article about the project's work: 'How Minecraft is helping kids fall in love with books'
---
February 2018: Watch Reuter's video: 'Bringing children's books to life in the virtual world'
Video credit: Reuters
Researchers and collaborators