Introduction
The modern world's backbone engineering systems are becoming increasingly complex networks interdependent sub-systems. This project will build a mathematical mirror to the UK's critical infrastructure ecosystems to understand the resilience of large-scale complex systems.
Explaining the science
The CoTRE project (Complexity Twin for Resilient Ecosystems) will build a 'complexity twin' which will be a world first attempt to understand the resilience of large-scale complex systems that increasingly face threats from nature and human activity. The twin will be a generalised complexity model of interdependent complex critical infrastructure (CI) ecosystems.
Project aims
The project aims to improve uncertainty quantification and decision-making processes, as well as critical infrastructure safety.
This work will address the fundamental theoretical aspects of the stability of complex systems and work with a variety of critical infrastructure operators to develop resilience investment strategies, and perform data-driven validation that translates resilience science into industrial impact to sustain the research beyond the two-year lifecycle.
To ensure this, the CoTRE project has the following objectives:
Develop generalised low-dimensional resilience measures for high-dimensional complex CI ecosystems, linking functional resilience of subsystems to topological resilience of the whole network.
Engage CI operator stakeholders to translate fundamental resilience science into actionable operational algorithms and investment advice.
In addition, the project aims to promote industrial and public awareness of connected resilience by demonstrating the UK national CI systems on a public interactive interface.
The project is funded by EPSRC under the Engineering for Prosperous Nation call.
Applications
This work could benefit any industry with a significant proportion of networked infrastructure elements, especially telecommunications, electricity grid, and water distribution operators.
Recent updates
September 2018
Submitted 2 papers on networked resilience to Nature Scientific Reports and IEEE Wireless Comm. Letters.
Organisers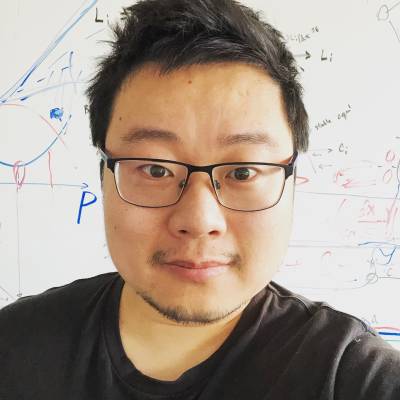 Honorary Professor at University of Warwick & Professor of Human Machine Intelligence at Cranfield University
Researchers and collaborators
Contact info