The Alan Turing Institute internship programme offers an opportunity for talented PhD students in data science and AI to apply their skills on projects tackling real-world problems, working closely with Turing researchers and industry experts.
The 12-week annual programme facilitates an exceptional space for students, industry, and Turing researchers to work together to drive cutting-edge research with the potential to change the world for the better. All internships are full time paid opportunities and take place at The Alan Turing Institute headquarters at the British Library in London.
Over three months interns will experience the Institute's unique set-up geared towards driving world-class research via interdisciplinary and collaborative working. Interns are welcomed into an open and diverse community comprised of some of the brightest minds in the country tackling the hardest questions in data science and AI.
Why be an intern at the Turing?
As a Turing intern you will have the opportunity to choose from a range of applied research projects focused on solving intractable real-world problems. Over the 12 weeks of the programme you will be fully supported and regularly supervised by Turing Fellows and industry/partner experts.
The Institute is set up to promote interdisciplinary collaborative working and you will have the chance to explore new research or ideas outside your own disciplines and network with other Turing scientists.
The programme is designed to enable you to work towards concrete outcomes which may provide a platform for further research or academic publications. You will be fully welcomed into the Turing community and will have the chance to participate in workshops, talks and social activities and make lots of new and interesting connections.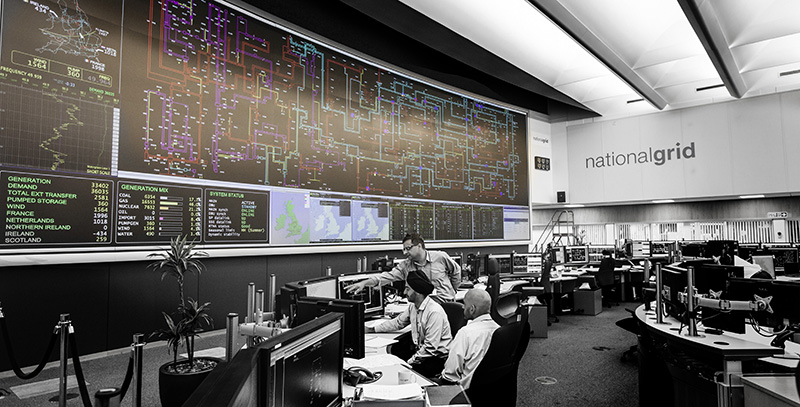 Testimonial – National Grid
In a project provided by the National Grid, three interns from the University of Oxford, University of Sheffield and Newcastle University were tasked with providing new and improved methods for forecasting wind and solar generation output in the UK.
The interns undertook weekly visits to the Electricity National Control Centre, familiarising themselves with the Grid's computer systems, database and internal workings.
They implemented methods and produced code. For wind generation, this was using a 'Gaussian process' method, and for solar generation, a chain of different methods using machine learning and computational statistics were used.
"Everyone was extremely helpful and collaborative. It was excellent working on a project with clear impact on people's lives"

– Bernardo Perez Orozco, intern, University of Oxford.
What's in it for businesses and partners providing projects?
The Alan Turing Internship Programme offers a significant opportunity to tap into some of the best upcoming talent in data science and AI to meet specific business needs and drive innovation. As a sponsor of the programme you will directly benefit from the research outputs developed over the course of the internship programme which can be specifically geared towards solving a business problem or trialling a new initiative which cannot be delivered in-house. In addition, there are many great opportunities for networking and the chance to build future collaborations.
We seek every opportunity to showcase our achievements and those of the organisations we partner with. You will be recognised for your contribution in developing the next generation of data science and AI leaders and for nurturing a new generation of scientific talent.
Testimonial – Siemens
An internship project with Siemens Industrial Turbomachinery focused on predictive monitoring of gas turbine engines to continuously assess the health of the system. It centred on developing the tools and knowledge to deliver more efficient maintenance schedules, avoiding the consequences related to unexpected failures, and improving the resilience of these complex engineering structures for a safer society.
"Before the internship began, we often couldn't see the wood for the trees when trying to understand some of the problems we were experiencing. Now with the help of our hard-working and intelligent intern, we are finally gaining valuable insight into previously unrecognised relationships" 

– Tony Latimer, Group Manager, Remote Diagnostics and Services, Siemens Industrial Turbomachinery Ltd