Introduction
Now in its 8th year, the Enrichment Scheme is designed for students looking to enhance and broaden their research within the Turing's community.
About the Enrichment scheme
Applications for the 2023 Enrichment scheme have now closed.

For information on how to prepare a competitive Enrichment application, please view the slides used in the application session from the 25 January 2022.
Online event
Our two open events have now taken place. We recorded the in-person sessions and will send to students who cannot make the event.
Watch the open event
You can now watch the open event on the Turing's YouTube channel. 
Changes for 2023 Enrichment
As the Enrichment scheme enters its 8th year, the Turing announces that for the 2023/24 academic year we will only be offering the following option:
Enrichment Scheme Placement Award

The Placement Award offers candidates the opportunity to undertake a 6 or 9 month placement at the Turing HQ in London. This award carries an expectation that holders will engage in person at the office for a minimum of 2 days per week (subject to the office being open and government health guidelines). 
Up to 55 awards will be offered and will become active in October 2023 or January 2024 at the candidate's choice. A Placement award of £472.50 per month will be provided to facilitate relocating or commuting to the Turing HQ.
Enrichment Scheme Community Award

For 2023 the Community Award will not be offered as we have for 2022. Following analysis, it has been decided to use the 2022 cohort as a pilot scheme; outcomes and impact will be monitored throughout the 2022/2023 academic year. A decision will be made in summer 2023 about whether the Community Award will be offered again for the 2024 Call.
 
"The opportunities for engagement and networking the Turing Enrichment Scheme provided were second to none. From "Lunch and Learn" seminars to taking part in the AI UK conference (as a presenter, facilitator, and panel discussant), there were so many experiences that substantially enhanced my studies. Altogether, through the Enrichment Scheme I was able to receive world-class training, I expanded my (research) horizon, and became part of the extraordinary community the Turing is fostering."
Isabella Deutsch, University of Edinburgh, 2021 Enrichment student.
See all the videos in playlist by clicking the icon: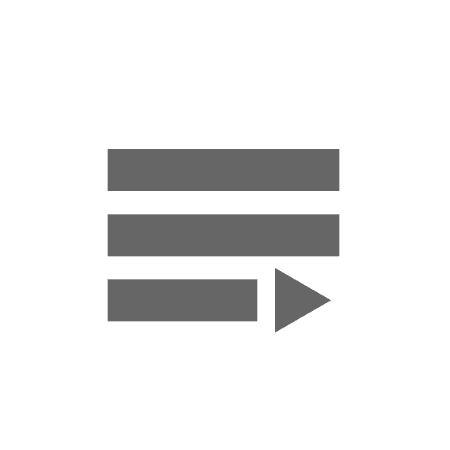 Why join the Enrichment scheme?
The Enrichment scheme is designed to give students the opportunity to enhance, refresh, and broaden their research with the Turing's community and in recognition of their place within the UK's growing data science and AI research community. Placement Award holders receive funding to physically access the Institute's facilities whilst also building both online communities and facilitating other activities such as attending training courses, going to conferences and visiting collaborators.

The award should support and enhance the current work towards the PhD thesis and be supported by the student's supervisor from their home university*. Students usually begin their engagement with us in their second or third years of a typical doctorate to further the work they are undertaking for their research project. Students must be in the active research phase of their studies for the duration of the award. There is no 'typical' Enrichment student, and we welcome students from a broad range of disciplines. *Home university is where the PhD will be awarded from.
Collaboration and networking
Enrichment students have the opportunity to find new collaborators for their research or related work. Enrichment Awards allow students to join a cohort from across the UK, as well as the range of researchers already active at the Turing. Collaboration and networking are encouraged at the Institute through interest groups, seminars, events and workshops and engagement with the Turing's research programmes. 
Learning and applying new methodologies
We encourage our Enrichment students to learn and apply new methodologies to enrich their research. Learning is supported through training activities offered by the Institute and elsewhere across the research landscape. Students will be able to apply to use the computing resources available through the Turing and will have access to academic mentors while at the Turing. Example training activities include:

·    Research Software Engineering with Python:
·    AI Ethics and Governance
·    Research Data Science
Develop research independence
Enrichment students have an opportunity to develop their research independence as they engage on programme. With support from their home supervisors to spend time away from their usual work environment, students are able to engage in new research groups and with new ideas which can be beneficial to future research output.
An ethical core
Considering the ethical implications of research is a core part of all the work at the Turing. All Enrichment students are encouraged to examine the ethical issues in their own projects and discuss them with others. Students are encouraged to engage with Turing Research Ethics ("TREx") as well as contribute to ongoing discussions regarding fairness and transparency through projects such as The Turing Way, our open-source guide and gold-standard in developing reproducible data science projects. 
 
Further benefits of the Enrichment scheme include:
 A £1,000 Enrichment Training Support Expenses Fund to be used flexibly by the student to enrich and support their doctoral studies and a Placement award of £472.50 per month to support relocation or commuting expenses.  
Full induction to the Turing community and access to training throughout the year.
Access to a range of events, seminars, reading groups, and workshops delivered by leaders in research, government, and industry – see a selection of what is happening at the Institute on our events pages.
Opportunities to collaborate on Turing research projects.
High spec laptop for the duration of your placement and access to the Turing offices in the British Library.
Ability to apply for Turing computing resource including Azure cloud credits and support from our dedicated Research Engineering Group.
"In addition to developing my core research skills by attending Turing courses such as the excellent RSE programme, I have gained a huge amount of insight and social support from being in a vibrant physical space filled with other research students. This informal mixing and sharing of ideas has helped me to further ground my research in the wider AI field, which will benefit me greatly when writing up my thesis over the coming year."

Tom Bewley, University of Bristol, 2021 Enrichment Student
Who are we looking for?
There is no typical Enrichment student. We welcome applications from students who will embrace the opportunity to enrich their own research through the Turing environment. We encourage applications from a broad range of academic disciplines and backgrounds, especially those whose research spans multiple disciplines and applications and aligns with the Institute's research areas. Students should consider how they would best utilise the Enrichment scheme to support their current research and contribute to their doctoral work. You can see examples of the research our Enrichment students have conducted and what they got out of their placements in our yearbooks from our 2019/20 cohorts.
Students will remain enrolled at their university during the Enrichment scheme and must have the support of their supervisor and university.
Potential applicants should review the Call Document for full eligibility and assessment criteria before preparing their application.  
Open event recordings  
Introduction and opening remarks - Professor Sir Adrian Smith, Institute Director
Keynote speaker - Kirstie Whitaker, Programme Director for Tools, Practices and Systems 
Enrichment student panel discussion 
How to develop a competitive application - Kit Windows-Yule, Turing Fellow
Application mentor panel discussion 
Application process
Candidates should read the Enrichment scheme information on our website including the updated call document and FAQs.

 

 Candidates should discuss the scheme with their supervisor and university department to gain their approval to participate. We recommend candidates share the Guidance for Universities and Supervisors with a relevant member of their department and their supervisors.
Candidates apply directly to the Turing through our application portal.

 

For students applying from our non-partner universities and TNDAs, we offer an application mentoring programme.

 

Applications are reviewed under the supervision of the Skills team. Successful candidates are usually made offers in late May/early June.

 

Students will sign an Enrichment Terms and Conditions and the home universities will sign a Funding Agreement. Students complete a screening process (Full details on the pre-employment screening process can be requested from 

[email protected]

).

 
Applications for the 2023 Enrichment scheme have now closed.
The Alan Turing Institute is committed to championing equality, diversity, and inclusion. If you have questions about the Enrichment scheme or require any adjustments to the application process please contact our team on [email protected] or on 0203 862 3578.
For more information about how we process applicants' data please see our transparency notice.
Important documents
Enrichment scheme call document
Guidance for Universities and Supervisors